Sonal Gupta's Maansarovar Law Centre is changing/revolutionizing the way the law is taught
Mar 20, 2023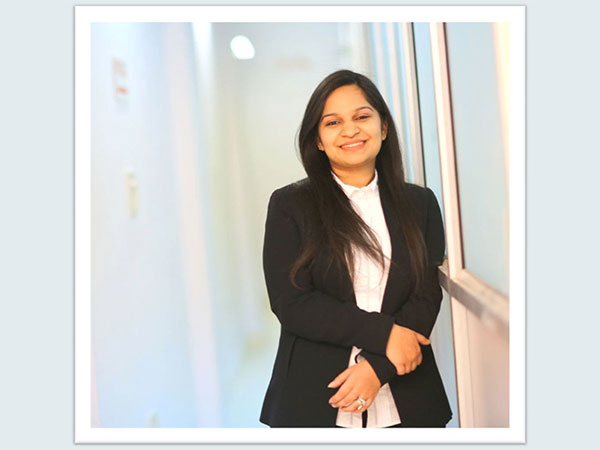 New Delhi [India], March 20 (ANI/PNN):
, an exclusive educational institute for various law entrance exams across the country, is changing the way law is taught and studied. Built on the cornerstones of excellence, quality, professionalism, and integrity, Maansarovar Law Centre has emerged as a one-stop solution for all needs related to a career in law and is producing the best lawyers and judges in the country.
Maansarovar Law Centre's extraordinary faculty, extensive research of the pattern of various exams, and in-depth analysis of the study pattern of regular toppers have made it the most preferred and the most successful institute for preparing for a career in law. Its course content is designed by experts in a way that helps students develop confidence and a legally logical mind. It also trains students to focus on the exams and not be distracted by the unnecessary hype or pressure around them. The results are there for everyone to see as in just a few years, the Centre has shaped the careers of over 5,000 students.


"The image of a lawyer has undergone a sea change in recent years. The modern lawyer is a well-respected, well-groomed, and well-paid professional, whose identity is not limited to the courtroom alone, but extends to corporate houses and international organizations. While the judges presiding our courts need to be 'justice oriented'-having high moral and constitutional values instilled in and thereby serving the society through their invaluable services. At
, we aim to help students enter the Bar and subsequently the Bench. In the next decade, we aim to produce 50,000 law graduates who would be committed to their profession and serving society," said Sonal Gupta, CEO of Maansarovar Law Centre.
As a bright student, Sonal Gupta pursued a career in law and became a successful lawyer and mentor. She was the top ranker throughout law school and is now working with hundreds of aspiring legal professionals and helping them shape their careers. She aims to revamp the Indian legal education system and is working on plans to open a law university with novel learning systems that blend theory and practice.
"In the legal profession, there are myriad career avenues, ranging from academics or practicing law or serving as a judicial officer. Our vision is to nurture legal minds who would excel on any path they choose in their career. We also want to help raise professional standards by instilling in-depth knowledge and understanding of law in students through our impeccable teaching methods and content," Sonal Gupta said further.
This story is provided by PNN. ANI will not be responsible in any way for the content of this article. (ANI/PNN)