O'Gardener extends its botanical legacy to retail, offering nature's treasures directly to consumers
May 30, 2023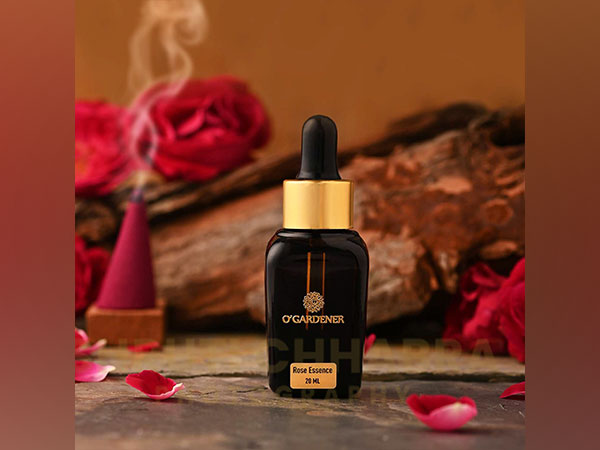 Mediawire
New Delhi [India], May 30: Tradition meets accessibility as
, a company with a long-standing history in B2B manufacturing, embraces the retail market. In a move that aims to cater directly to nature enthusiasts and advocates of natural products, O'Gardener now offers a wide range of their exquisite floral creations for direct purchase.
Building on the legacy of past generations, O'Gardener has been known for their impeccable craftsmanship in producing floral waters and attars. However, until recently, their products were primarily available through B2B channels, reaching businesses and industry professionals who recognized the unparalleled quality and purity of their offerings.
Now, O'Gardener has taken a significant step forward by venturing into the retail space. This strategic decision allows consumers, who are passionate about embracing the goodness of natural products, to directly experience the treasures that O'Gardener has to offer.


The retail line of O'Gardener features an exquisite range of botanical delights. Among their offerings, customers can find the revered Rose Water and Rose Attar, capturing the essence of delicate roses. Additionally, the collection includes the enchanting Jasmine Water and Jasmine Attar, perfect for those seeking the mesmerizing fragrance of jasmine. For a touch of vibrancy, the Marigold Water provides a burst of floral freshness. To complete the range, O'Gardener offers Rose Oil, Jasmine Oil, and an Earthy Attar, ensuring there is something for every discerning natural product enthusiast.
By venturing into the retail market, O'Gardener aims to bring the magic of their botanical creations directly to those who appreciate the beauty of pure, chemical-free products. Customers can now connect with nature's treasures through O'Gardener's offerings, immersing themselves in the fragrance and therapeutic benefits that only natural botanicals can provide.
With their distillery-made floral waters, attars, and oils, O'Gardener offers a gateway to an enchanting world, where the essence of flowers comes alive. Through retail availability, the company strives to make these natural products easily accessible to individuals who seek to incorporate the purest and most authentic botanical experiences into their daily lives.
For those who believe in the power of nature and its ability to nourish the body, mind, and spirit, O'Gardener's foray into the retail space brings new opportunities for indulgence and self-care.
To explore O'Gardener's exquisite range of floral waters, attars, and oils, and to experience the wonders of pure botanical bliss, visit their
or reach out to them directly at 8802802245.
(Disclaimer: The above press release has been provided by Mediawire. ANI will not be responsible in any way for the content of the same)